Scrum Kickoff Planner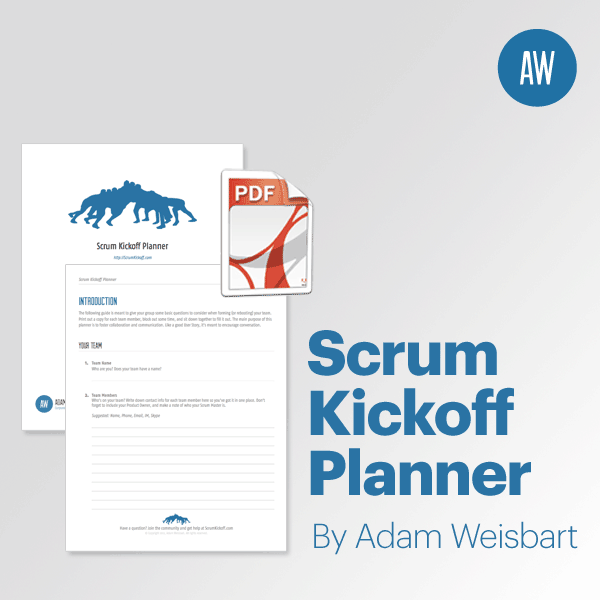 Teams that listen and learn from each other from the very start increase their chances of success. Our free Scrum Kickoff Planner is a discussion guide that organizes the topics newly launching scrum teams should cover in order to avoid false starts.
The Scrum Kickoff Planner addresses:
Working agreements

Team values

Product Owner availability issues

Sprint lengths

Developing a definition of done

…and much more!
Download the free pdf to give your team the initial support it needs to succeed.
To super-charge team success, consider booking Adam for a session of Team Kickoff Coaching.
Reviews
No reviews yet. Be the first to review Scrum Kickoff Planner
User Reviews
Adam is such a bright light in the agile world and he's a masterful teacher. He knows how to make his audience laugh while making his teaching points both concise and precise. Tons of fun!"
Other Tools & Toys