"Are We Ready To Do Scrum?"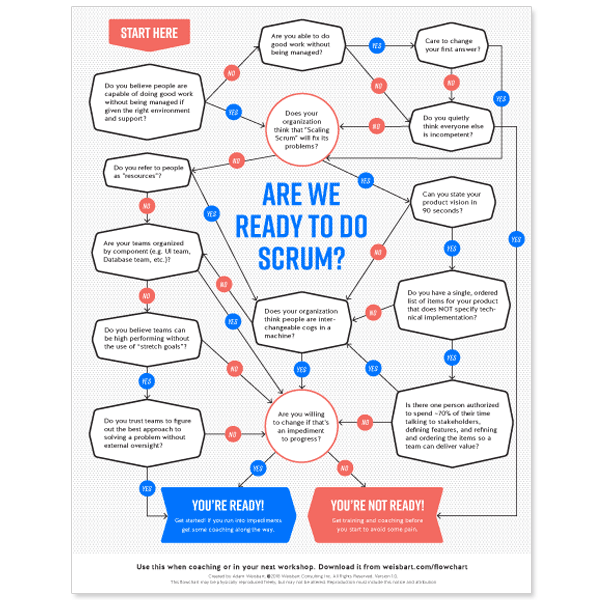 Scrum is insanely popular these days. Organizations are adopting Scrum as if there's no tomorrow.
You'd think Adam, who's a Certified Scrum Trainer, would be ecstatic about that wouldn't you?
He's not always.
"Leaders that adopt scrum due to its popularity, or to 'make their teams go faster' without a deep understanding of the organizational change required to be successful stand a very good chance of doing more harm than good. Seriously… They'll just end up like me in that bad ScrumMaster video."

~Adam Weisbart, Concerned Agilist
Is your organization ready to take the plunge? Use this handy and entertaining flowchart with your team, managers, and leaders to start useful conversations before jumping headlong into the world of Scrum. Already doing Scrum? Don't worry, it'll still help 🙂
Don't feel ready to start scrum after consulting the chart? Don't worry, Adam is here to help via coaching & training or his podcast.
Reviews
No reviews yet. Be the first to review "Are We Ready To Do Scrum?"
Other Tools & Toys